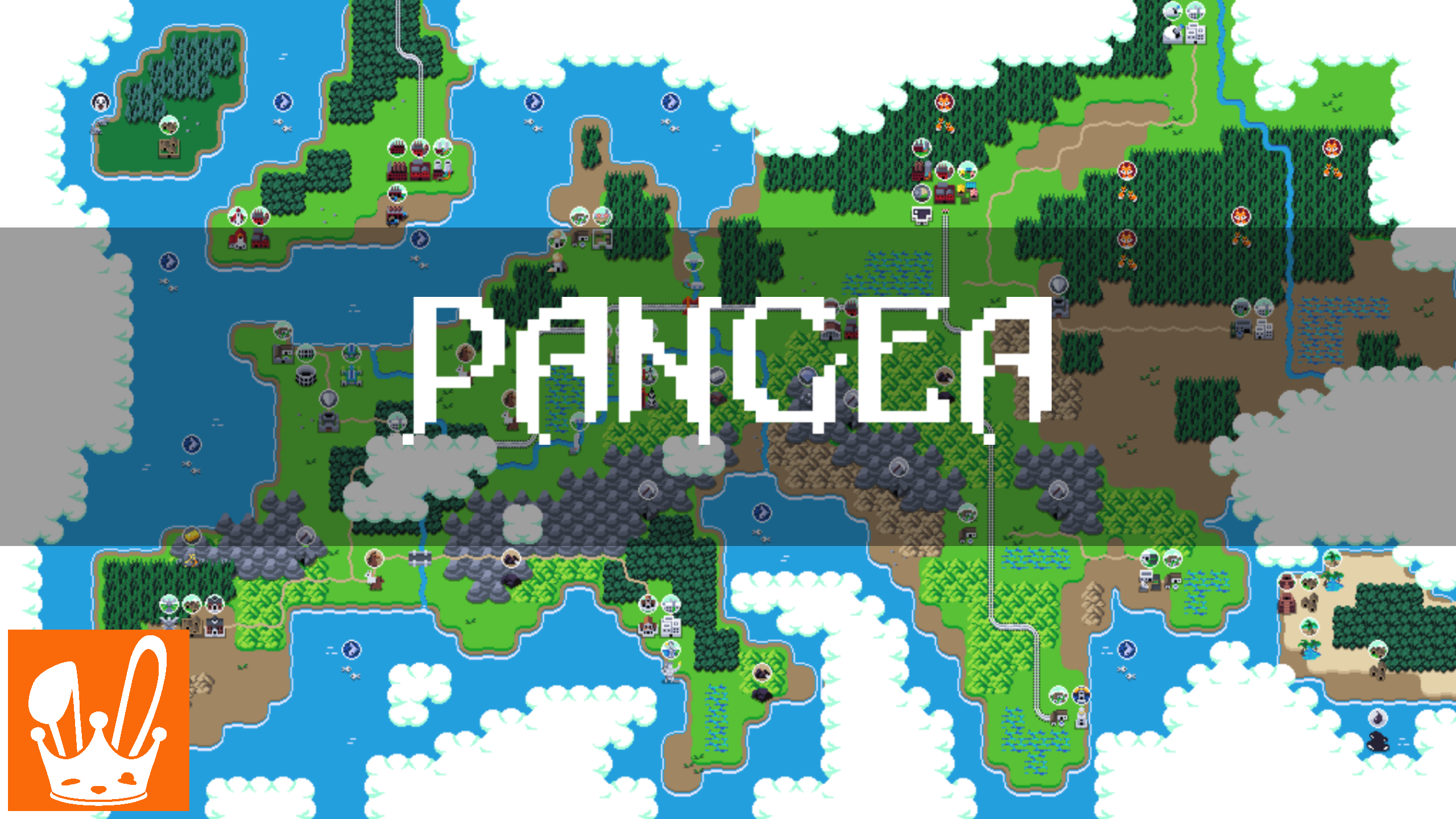 Pangea
A downloadable asset pack
This tileset contains 16×16 pixel tiles for creating Civilization style maps great for any game developer to create there very own strategy. The game asset is completely polished and ready to create your games.

Actual Content:
Tileset in PNG format
6 biomes with autotile capacity
2 Default Tileset (dirt, desert)
4 Additional Tilesets (grass, plant, ice, swamp)
Animated rivers and coast
Mountains, trees, hills
Fog of War (Cloud of War)
Roads and bridges
100% supported Unity and GameMaker
Leaders Avatar

American
Aztec
Babylonian
Chinese
Egyptian
English
French
German
Greek
Indian
Mongol
Roman
Russian
Zulu

Objects

Buildings (18 objects + icons)

Aqueduct
Bank
Barracks
Cathedral
Colosseum
Courthouse
Factory
Granary
Hydro Plant
Library
Marketplace
Mfg.Plant
Nuclear Plant
Power Plant
Recycling Center
SDI defense
Temple
University

Resources (10 objects + icons)

Coal
Fish
Fur
Gem
Gold
Horses
Iron
Oasis
Oil
Seals

Terrain Upgrade (4 objects + icons)

Fortress
Irrigation
Mine
Pollution

Towns (8 objects + icons)

Ancient Town
Industrial Town
Middle Age Town
Modern Town

Wonders (18 objects)

Technology (60+ icons)
UI
Units (2 face direction)

Land Units

Armor (Tank)
Artillery
Cannon
Caravan
Catapult
Cavalry
Chariot
Diplomat
Knight
Legion
Mech
Militia
Musketeer
Phalanx
Riflemen
Settlers

Air Units

Bomber
Fighter
Nuclear bomb

Sea Units

Battleship
Carrier
Cruiser
Frigate
Sail
Submarine
Transport
Trireme

Each units covers:

Idle animations
Walk animations
Attack animations
Take Hit animations
Death animations
License:
You may use these assets only for personal projects or commercial projects.
You may modify these assets to suit your needs.
You can NOT re-distribute the contents of this zip file in whole or in part on any publicly available server, unless as part of a game or similar product. No matter how much you modify it you can use it but not share or re-sell it!
If you use this material in a game or other product, please give attribution to Aleksandr Makarov in the credits.
Check out my other series of game assets:

Thank you for purchasing and downloading this pack! I'm grateful to you for it, as drawing is my main job!
Unfortunately, I'm unable to receive money for sales (Just read this letter). All my accounts have been frozen, but that doesn't mean I will stop creating content!
If you really want to support me:
Become my patron in Boosty (The only source of my income)
Tell everyone about this asset!
Follow me on Twitter
Do you want to help me me personally or offer a job? Write a letter
You can still be my Patron in Patreon.
Make a game with my asset.
Be sure to create the game of your dreams, I believe in you <3 Knowing that you are using my graphics pack to make games motivates me to keep working hard!
If you want to see me create my graphics assets live, come to the stream, I'm probably streaming right now <3 <3
https://www.twitch.tv/i_know_king_rabbit
That's all!
Purchase
In order to download this asset pack you must purchase it at or above the minimum price of $10 USD. You will get access to the following files:
Pangea (v.1.01).zip
528 kB
Comments
Log in with itch.io to leave a comment.
me, a year later: wait the cover image is europe
This set just needs one more thing for perfection: A train unit. Like a caravan, but in the game it would move faster but only along railways.