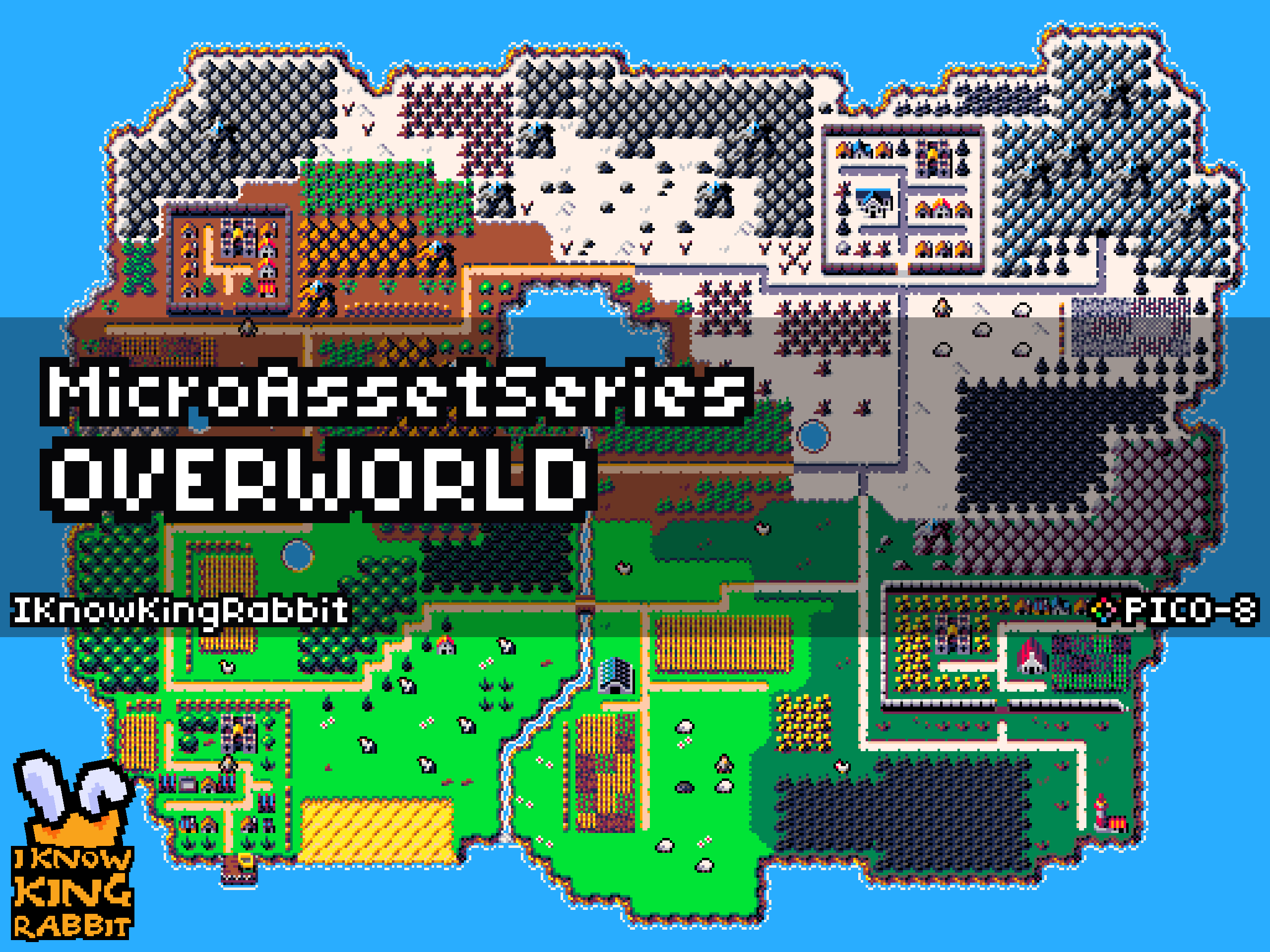 Micro Asset Series: Overworld
Comments
Log in with itch.io to leave a comment.
Fantatic art, and ready made for pico-8! ❤
Many thanks! I'm waiting for your game! please show me the result of your work
I hope you're patient! I have a couple of projects to finish to learn the basics, and I haven't decided if I want to make a classic top-down adventure game or something that switches between 16x16 and 3x3 maps, or something else!
(Unrelated question: do you have any interest in making some sci-fi art, like vaguely star wars atmosphere?)
No, I'm currently working on an update for the Heroic Asset series. And then I will work on RPG (many people asked me about this)
It is so beautiful!
Thank you for your work.