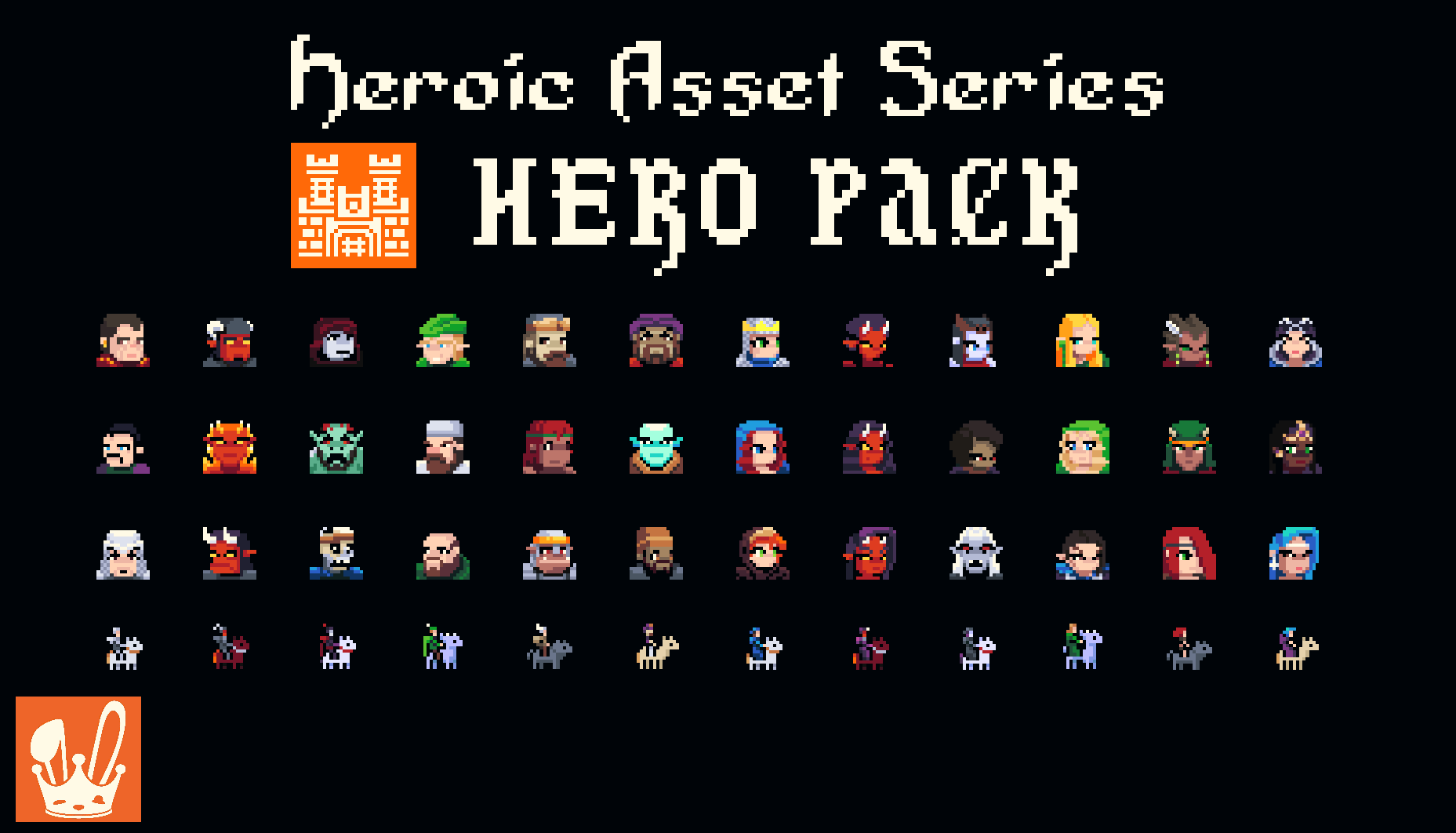 Heroic Asset Series: Hero Pack
Heroic Asset Series: Hero Pack
---
Hi all! I've created a new add-on for Heroic Asset Series!
The Hero Pack contains 12 hero sprites and 120 hero icons designed for Heroic Asset Series.

Actual Content:
Icons and sprites in .PNG format
Castle Heroes:
Demon Heroes:
Necro Heroes:
Elf Heroes:
Orc Heroes:
Mage Heroes:
Each class has 10 icons and animation of movements in 8 directions (4 frame)
Updated:
Your support motivates me to support my every big asset series and release several updates per month.
Bonus!
Heroic Asset Series: Overworld Starter Pack
Tileset in .PNG format
1 biome with autotile capacity

Grass biome
Mountains, trees and other small elements of decor
Roads and bridges
100% supported Unity and GameMaker
Files
HAS Hero Pack (v.1.0).zip
594 kB
Aug 13, 2020
Get Heroic Asset Series: Hero Pack